Working as an Engineer in Nova Scotia
Continuing Professional Development Program
Continuing Professional Development (CPD) Program
Engineers Nova Scotia has a Continuing Professional Development (CPD) Program.
The CPD Policy and Guideline describes this program and its requirements.  These are in accordance with the Nova Scotia Engineering Professional Act.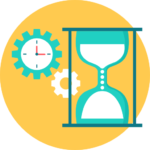 0
Required PD hours in a calandar year
The CPD Policy states that all members, unless exempted by Council, must complete a minimum of professional development hours in each calendar year, and a minimum of 240 professional development hours in each three-year period starting their first full year of registration.  These requirements apply to Professional Engineers, Engineers-In-Training and Limited Engineering License holders.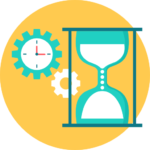 0
Required PD hours in a three year period
Under this program, members are responsible for their own professional development.
Members must practice only in their areas of competence.
Members must agree to this policy annually in order to stay in good standing with the association.
The CPD Program requires members to engage in activities that maintain and expand their knowledge and skills.  This includes both technical and nontechnical skills.
The CPD Guideline outlines thedifferent categories of activities engineers can take part in to meet the requirements of the CPD Program. They are:
Professional Practice
Formal Education
Informal Education
Participation
Presentations
Contributions to Knowledge
Professional Development Plan
Each category provides a calculation for converting regular hours to Professional Development Hours (PDH).
Were you involved in a continuing professional development program in your country of origin? 
Do you have a record of your professional development hours and the opportunities you have participated in?